With more than 7600 stunning islands, the Philippines is one of the most popular and favorite island destination to visit. The wide usage of English in the country is another welcoming fact for foreigners to travel to Philippines. But, we often get to hear things like the danger and safety in Philippines. Is your mind also pondering with the same doubt? Read on to know if Philippines is a safe country to travel!

According to the '2018 report' Philippines is considered to be the most dangerous place to travel. Perhaps, we found something totally contradictory! After one month of stay and travel in and around the city and islands, we were in awe about experiencing the beautiful beaches, sunrise, sunset, the unique underwater life and more.

The safety in Philippines can be segregated into two types:
Geographical safety
Human Behaviour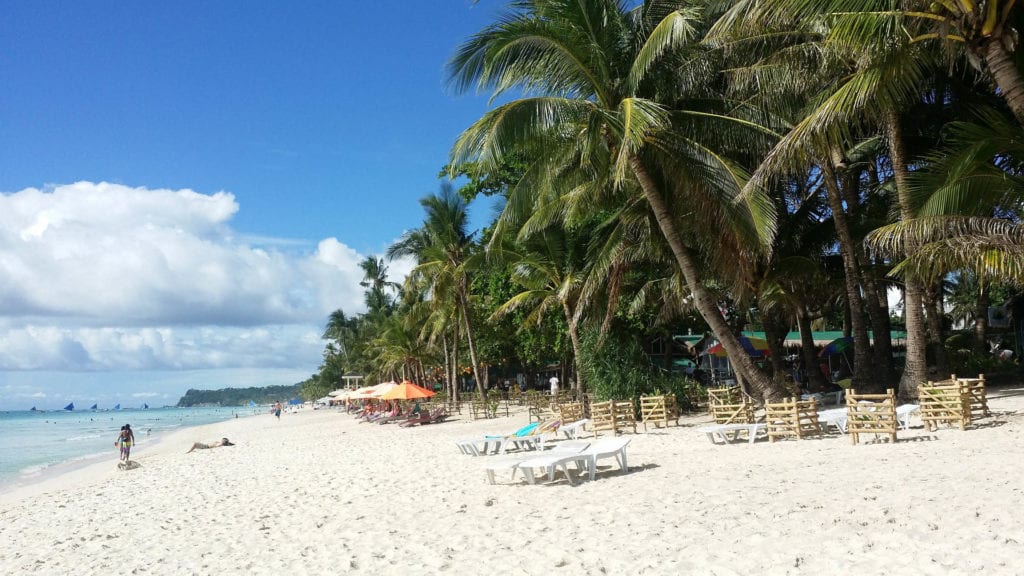 People of Philippines:

One of the most friendly people in the world are the Filipino people. Our experiences with them were totally opposite to what we heard. When you are in Manila, you will see people who come out of their way to help you out.

Based on our experiences,

Tah and I have several instances in Manila! A man shared his wifi with us to help us find something online. Another local invited us to his house and took us to the rooftop to get the best view from there.

In Dumaguete, we got even more lucky! A rickshaw man charged his phone for us to contact our AirBNB host. We then realised why this place is called 'City of gentle people'. There were many situations were they prove they are the nicest people around. They always greet you with a huge, heartiful smile! Once when we were stranded on the road, people around made sure we reached home safe and sound.

If you have yet to sign up for Airbnb or want to sign up with a new email you will receive $40 off your first booking. Link here as well.

When we travelled to the Apo island, we came across this guide who came out of his way and instructed us, without any fee! Though we got lost many times, we were not worried because we met some amazing people and cute kids who will remain in our memories forever.

In Secretive Island, our phones died and so one of the locals guided us through every point which helped us reach the destination. There is one slogan of Philippines, 'It's more fun in the Philippines' and we cannot agree more! To put it in the right way, people of Philippines make it more fun for sure!

Filipinos make you feel at home and if you are lucky, you might even be invited to the Filipino fiesta where pork is cooked on open fire. They offer local drinks with the tasty pork. Enjoy the fiesta as you hear the stories of generations.

Why Filipino People are the best?

Stretch out their arms-

Hospitality is one thing Filipinos are known well for! They love their culture so much that they'd love to share it with people who visit their country.

Family kind of treatment-

Filipinos go to the extent of considering you as their family. People of this country consider their family first before anything. They invite you home and for feasts like any other family member.

Positivity at its peak-

Nevertheless, Philippines is exposed to a lot of natural disasters as the media projects. But people here are so optimistic that they smile away all the sorrows and destructions that comes their way. Find it yourself by visiting the Philippines.

Make your tummy happy-

When you are around the island and hear 'O, Kain Pa' , then that means ' come on, eat more'. They not only cook delicious dishes but also invite you so genuinely to feast upon it.

High sense of humour-

Regardless of their friendliness, Filipinos crack jokes and laugh their heart out. Be it sarcasm, jovial mocking or the pronunciation of their language by foreigners, they connect it with humour every single day!

Emapathic and geniune –

You will not find people so genuine and empathic. Your scooter stopped working or your phone is dead? Do not worry! People in Philippines genuinely come out to your rescue

Mix of so many cultures in the Philippines-

The diversities in culture amazes everyone who travels to Philippines. Chinese, Malay, Spanish, American and also Japanese culture is followed across the country.
There were many situations which could have turned worst but the friendly, welcoming and helpful locals guarded us from everything.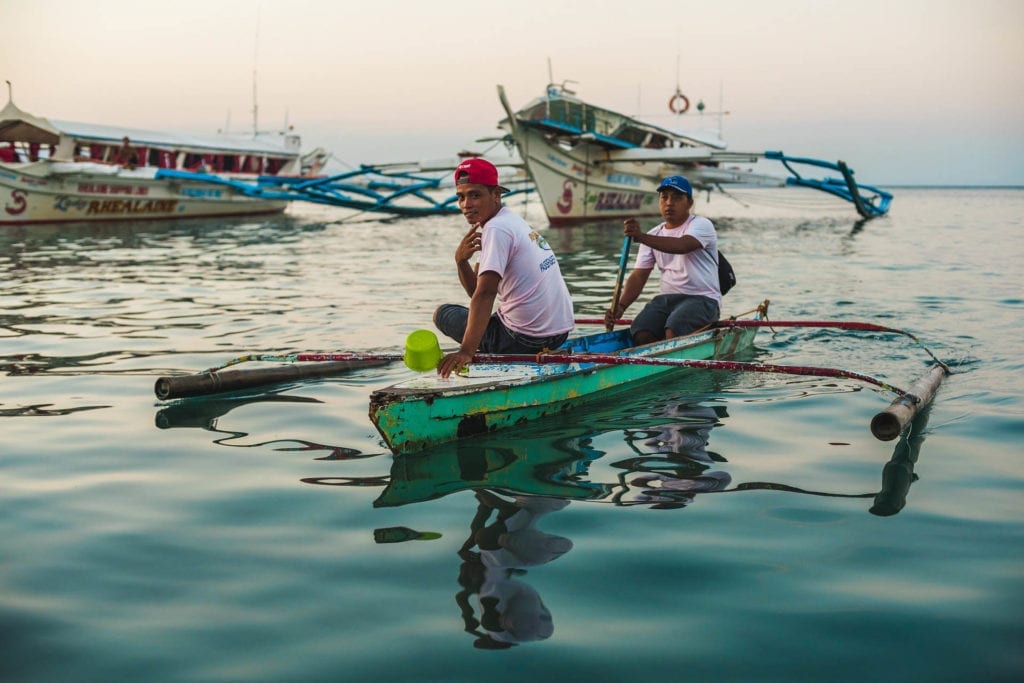 Geographical Dangers in the Philippines:

In Philippines, every place is dangerous as it lies in the 'ring of fire'. It is exposed to a lot of earthquakes and volcanic eruptions. This makes it a place that is prone to disasters. It is not heavy alert all the time in all the places. Sometimes mishaps may occur and there will be someway you can come out of it.

There are other issues like theft and scams in Philippines. But, come on! Which place is free of all this? Though the rate of safety is low here due to these issues, there are some ways which will prevent you from such a situation:

Safety in Philippines

Stay in a secure neighbourhood – Prefer to book your stay in Makati, Pasay or Taguig in Manila
Watch out your things- To avoid theft and pickpocketing, make sure not to be careless with where you leave your bags and phones. Keep an eye on them the whole time
Spiking drinks- Though majority of the folks there are genuine, there are many scammers who mix narcotics in drinks. So, beware of people who are faking their friendly faces
Avoid dark alleys – As holdups are a bit common in some regions, choose a transport that is safe like Uber or Grab during the wee hours
However, if you are addicted to serene beaches, blue waters and the island stay, then why don't you visit there and find it out yourself? Why should the fear of going there, cut all the memories you will have in Philippines? If you are looking for some really safe measures, then you can choose to visit the touristy places alone with assisted tour agencies who can keep a check on your safety.

Every traveller has his own perspective points when it comes to safety. In general, stay and travel in Philippines is safe. Even if you are stuck in the middle of something, people welcome you with open arms and big smiles to offer help.

So, book those tickets right away to Philippines and we are sure you will keep going there again, just like us! Check out our blogs on Philippines to get an idea of where to go and what to do!